Let's see which tattoo artist test our Dark Knight Wireless Tattoo Pen👀
Recently, we have contacted many well-known tattoo artists to test our New Arrival - Dark Knight Wireless Tattoo Pen.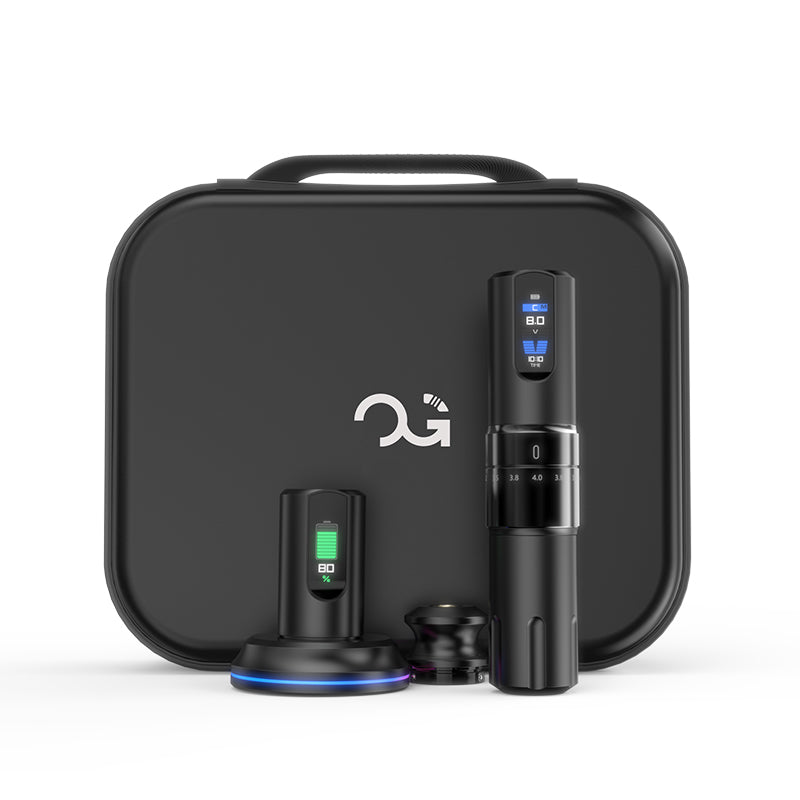 In the coming period, we will gradually see their feedback results!
Let's first introduce Alex Konti, a tattoo artist from Poland who has ten years of tattoo experience.

Here we can watch his test video for Dark Knight
Let's take a look at his review of our Dark Knight and the piece he has completed with our Machine.
"it looks very nice box nice package ,it works really nice and pretty,it almost no vibration ,it's pretty quiet,it just works and do what it must do"
OG PRODUCE do hopes that our products can promote the career development of every tattoo artist.
Our summer sales are still ongoing, welcome everyone to continue choosing our Dark Knight Wireless Tattoo Pen and premium tattoo needle cartridges.